Hands down the biggest beauty trend to emerge as a result of the pandemic is the rise of non-invasive cosmetic treatments, like injectables and laser treatments. The likely result of non-stop Zoom meetings where we were forced to stare at our reflections day after day and endless scrolling on social media during lockdown, the demand for in-office "tweakments" has soared in the last two years.
For some context: The non-invasive aesthetic treatment market was valued at 53.8 billion in 2021—and it is projected to expand at a compound annual growth rate of 15.2 percent from 2022 to 2030, according to a recent report by Grand View Research. That means A LOT of people are spending money on these treatments now, and even more will be in the coming years.
As more and more nonsurgical cosmetic treatment options hit the market, however, it can be difficult to know what exactly they each do and what sets them apart, let alone which one (if any) is right for you. So with the help of three expert plastic surgeons and a board-certified dermatologist, I created this quick and easy guide that breaks down the non-invasive beauty treatments for the face and body that are trending right now. Read on to learn about seven most popular options—including an acne-clearing laser, needle-free smoothing treatment, and more.
1. Browtox
Neurotoxins (like Xeomin, Botox, and Dysport) have been used for years to smooth fine lines and wrinkles on the forehead and around the eyes. Recently though, a new off-label use has become super popular, and it's all about the brows. Enter: Browtox. "Browtox is essentially another name for using a neurotoxin to help lift and shape the eyebrows," explains plastic surgeon David Shafer, MD.
There are certain muscles that elevate the eyebrows, like when you open your eyes wide, and certain muscles that depress or lower the eyebrows, like when you squint or shut your eyes, says Dr. Shafer. "When injected in a certain way, neurotoxins can selectively inhibit the depressing muscles and leave the lifting muscles unopposed, resulting in a brow lift."
Even though the results are temporary (most patients say their brow lift lasts anywhere from two to four months), this non-invasive, injectable approach has been a game changer for those seeking a more wide-awake look. If you are interested in Browtox and want to learn if the treatment is right for you, Dr. Shafer suggest making a consultation appointment with a qualified and experienced injector.
2. AviClear
Aviclear made its debut back in the spring and is arguably the biggest innovation in the acne space in years (P.S. it's a Cosmo Acne Award winner too!). It's the first and only FDA-cleared laser for the treatment of mild, moderate, and severe acne, says dermatologist Dendy Engelman, MD. In clinical studies, AviClear has been shown to significantly reduce acne in just three, 30-minute sessions by suppressing the production of sebum.
Acne forms when sebum, the oily substance on skin, combines with dead skin cells and bacteria, leading to clogged pores and inflammation, explains Dr. Engelman. "Historically, treating acne by controlling the production of sebum was only available to patients with the most severe acne via isotretinoin (colloquially known as Accutane) after failing to see results with other treatments OTC and Rx therapies," explains Dr. Engelman. "That's why AviClear is so revolutionary: it uses a 1726 nm wavelength to selectively target and suppress the sebaceous glands to treat acne at the source—without any oral or topical medications." It's safe for all skin types and tones and can be performed all year round, plus there are no harmful side effects, adds Dr. Engelman.
3. EvolveX
ICYMI, body-care is having a moment—and it's not just limited to the at-home stuff. The biggest thing right now is EvolveX. The all-in-one system is equipped with multiple energies that are clinically proven to remodel skin, target fat, and sculpt muscles in a comfortable and non-invasive way. "EvolveX provides adjustable, real-time procedures for dermal and subdermal concerns, such as loose skin, fat, and muscle laxity," says plastic surgeon Leif Rogers, MD. "And the multi-modalities provide versatility for specific areas of the body, including abdomens, buttocks, hips, arms and more."
There are three technologies included–Tite, Tone, and Transform–and they can be used individually or combined to target patients' needs. Tite uses radiofrequency (RF) energy to stimulate collagen production to remodel and improve the appearance of skin, while Tone harnesses electrical muscle stimulation (EMS) to create involuntary muscle contractions to refine and tone muscles. Finally, Transform utilizes a combination of both RF and EMS to reduce fat, target skin laxity and remodel skin, and increase muscle tone, all at once.
"InMode EvolveX is a multi-technology platform that's the ideal combination of fast and effective—it can fit into anybody's schedule and lifestyle," says Dr. Rogers. For each of the three procedures, three to six sessions are recommended for optimal results.
4. Chin filler
Injectable fillers have been used to add volume, shape, and definition to the face for some time now, but only recently have some of these products been approved for use on the chin and jawline. "Chin filler works by injecting hyaluronic acid-based gel and placing it deep on the underlying bone–essentially, an injectable chin implant," Dr. Shafer explains. "Chin and jawline definition make a huge difference in our overall face shape; a little added projection to the chin can help the jawline look more pronounced and the neck area more defined."
By using Juvederm, Restylane, or another filler off-label, the size and shape of the chin can be altered and tailored to a patient's needs and anatomy. And it's this kind of customization that really sets chin filler apart from alternative chin augmentation treatments. "And with hyaluronic acid-based fillers, there is always the option of 'melting' the gel with hyaluronidase if the patient does not like the result or wants to modify the results," Dr. Shafer says.
5. Emface
If you love the idea of making your face a little more lifted and toned but aren't into being poked with needles or going through rounds of lasers with extensive downtime, then Emface is for you. "It's the only treatment of its kind," says plastic surgeon Yael Halaas, MD. The device utilizes a combination of electromagnetic stimulation and radiofrequency technology to jumpstart collagen and elastin production which helps create a smooth and "snatched" look. The best part? It's painless and there's absolutely zero down-time.
With three applicators–one on the forehead and one on each cheek–Emface stimulates involuntary muscle contractions to tone and lift while reducing fine lines and wrinkles on the skin's outer layers with the power of radiofrequency. Even though many patients notice a tangible difference after each treatment, a series of four to six treatments is recommended for optimal results, says Dr. Halaas.
6. RF microneedling
When it comes to improving skin tone and texture, getting rid of stubborn acne scars, and smoothing the look of fine lines and wrinkles, one non-invasive beauty treatment has emerged triumphant: radiofrequency microneedling. Using microneedles to deliver thermal energy to the dermis, RF microneedling stimulates collagen and elastin production to improve the texture and plumpness of the skin. "By using micro-needles as a delivery system, the top layers of the skin sustain micro-injuries, which triggers the body to start its own healing process for more effective and longer-lasting results," Dr. Engelman explains.
RF Microneedling is available in a variety of products—including Vivace, Morpheus8, Potenza, Pixel8-RF, and Genius RF—and while all of these devices use the same technology more or less, one may suit your needs more than another depending on the region being treated and your specific concerns.
"Unlike other resurfacing treatments, like dermabrasion and certain lasers like Fraxel, RF microneedling does not require days of discomfort or significant lifestyle changes during recovery," Dr. Engelman says. "Depending on the goal and treatment area, results may be achieved in as few as two or three visits, and changes may become visible fairly quickly."
7. Glacial Rx
Nearly every annoying skin issue, from acne and rosacea to puffiness and melasma, is caused by inflammation. Sure, there's always another factor—or maybe even several—at play, but when you take away inflammation, you also take away the severity of many of these conditions, and suddenly, they're much more manageable. And thanks to the rise of cryotherapy, ice baths, and cold plunges, it's now widely acknowledged that one of the best ways to counter inflammation is with cold.
Glacial Rx, a one-of-its-kind cryoaesthetic treatment, knows the power of cold and harnesses it to help treat a number of skin concerns. "The treatment uses a precision cooling factor algorithm that's customized to each individual to minimize inflammation and calm the skin," says Dr. Engelman. "By reducing chronic inflammation, Glacial Rx helps improve the skin's appearance, resulting in reduced redness and discoloration." Overall, it's a great option for giving your skin a healthy glow without any pain or downtime.
The takeaway:
When it comes to non-invasive beauty treatments, you've got plenty of options. Just be sure to book an appointment with an experienced provider (i.e. a board-certified plastic surgeon or dermatologist or a licensed aesthetician who works under someone with a medical license). In general, all of these face and body treatments are both safe and effective, but like anything else, there's always a chance of infection, skin irritation, or just not loving the results. Choosing to see a real pro—and not someone you found last minute on Groupon—will majorly minimize any potential risks.
---
Meet the experts:
---
Why trust Cosmopolitan?
Gabby Shacknai is a New York City-based journalist with years of experience researching, writing, and editing beauty and wellness stories. Gabby is an authority in all skincare categories, but is an expert when it comes to in-office, non-invasive treatments. She works with the industry's top dermatologists and plastic surgeons to assess new treatments, products, and technologies.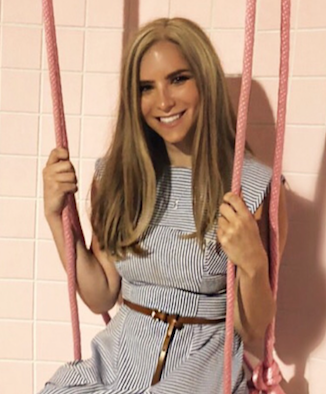 Gabby Shacknai is a New York-based journalist and editor who produces high-quality content for a wide variety of outlets and brands across various industries.