Britain is home to some of the classiest and most beautiful women. What sets these women apart from others is the sheer hard work and dedication they put towards their work. Our list of the most beautiful women in Britain comprises models, actresses, writers, and musicians. These famous personalities are true beauties with brains and have won millions of hearts worldwide. Get ready to be amazed by the most gorgeous British women in the world. 
Most Beautiful Women in Britain Who Are Truly Inspiring  
1. Naomie Harris
Naomie Harris was born in London, England, and studied acting as a child at the Anna Scher Theatre. She got her first break in 1987 in the TV series Simon and the Witch, in which she featured in 12 different episodes. She has also starred in a variety of movies and TV shows, including 28 Days Later, Pirates of the Caribbean: Dead Man's Chest, Moonlight, The Man Who Fell to Earth, No Time to Die, and so on. She has been nominated for various prestigious awards. She received an Order of the British Empire award from the Queen herself in 2017. Naomie Harris is one of the most influential black Britishers and is a true beauty. 
2. Rosie Huntington-Whiteley
She is one of the most beautiful women from England and is a prominent model and actress. At the age of 16, she signed a  modeling contract for Levi's jeans commercial. After that, there was no looking back for her. She has worked with big names in the fashion industry, including Victoria's Secret, Marks & Spencer, Paige, etc. Rosie is multi-talented and has also acted in movies, including Transformers: Dark of the Moon and Mad Max: Fury Road. Her beauty can leave anyone in awe, and her talent can motivate everyone to strive for better. 
3. Laura Kenny
Laura Kenny is regarded as one of the most successful British Olympic athletes. She was born in England and dealt with various health issues growing up. She was diagnosed with asthma, and her doctors advised her to participate in sports to improve her breathing patterns. Laura, along with her sister, enjoyed sports together and took up cycling. Today, Laura is a renowned British track and road cyclist. Her services to cycling made her receive the title of the Commander of the Order of the British Empire in 2017. Laura has won various prestigious awards and accolades. She is married to Sir Jason Kenny, and they are considered one of the most successful couples in Olympic history. 
4. Emilia Clarke
The Game of Thrones star Emilia Clarke is considered one of the most beautiful women in Britain. She was three years old when she saw a production of the musical Show Boat, and thus began her love for acting. She pursued drama at Drama Centre London and got her first break in BBC One's show Doctors in 2009. Emilia is best known for her role as Daenerys Targaryen in the popular HBO series Game of Thrones, for which she was nominated for a lot of awards. Emilia also does a lot of charity work and has received the prestigious Shorty Award.
5. JK Rowling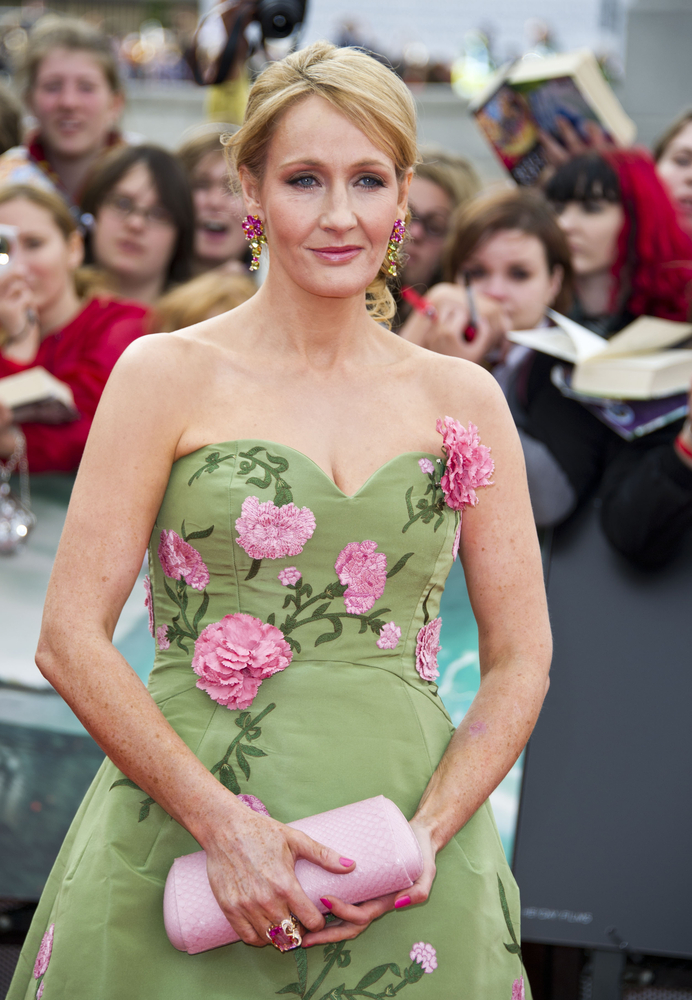 No matter how many books come and go, a magical world like Hogwarts can never be created ever again. Harry Potter is epic in all its senses! JK Rowling is a highly talented writer and philanthropist. She came up with the idea of Harry Potter when she was traveling from Manchester to London. Although she has written various books, she is best known as the author of Harry Potter books. JK Rowling is one of the richest authors in the world and has won various prestigious awards for her service to literature. 
6. Kate Winslet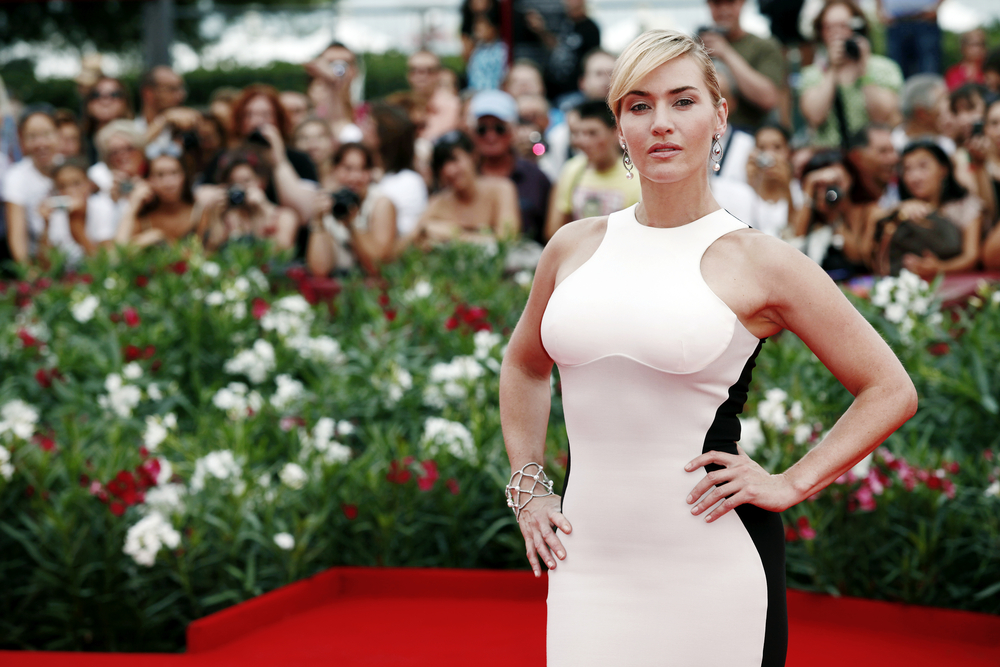 Kate Winslet made everyone swoon over her and hit the limelight when she starred in the blockbuster movie Titanic in 1997. She was born in Reading, Berkshire, England, and belongs to a family of actors. Her maternal grandparents were actors which encouraged her to pursue acting as a career. She first appeared in the stage production of the Nativity play in her school at the young age of five. Some of her notable work includes Titanic, Finding Neverland, Quills, and Iris. She is a five-time Golden Globe Award winner and has received various other accolades. 
7. Rosamund Pike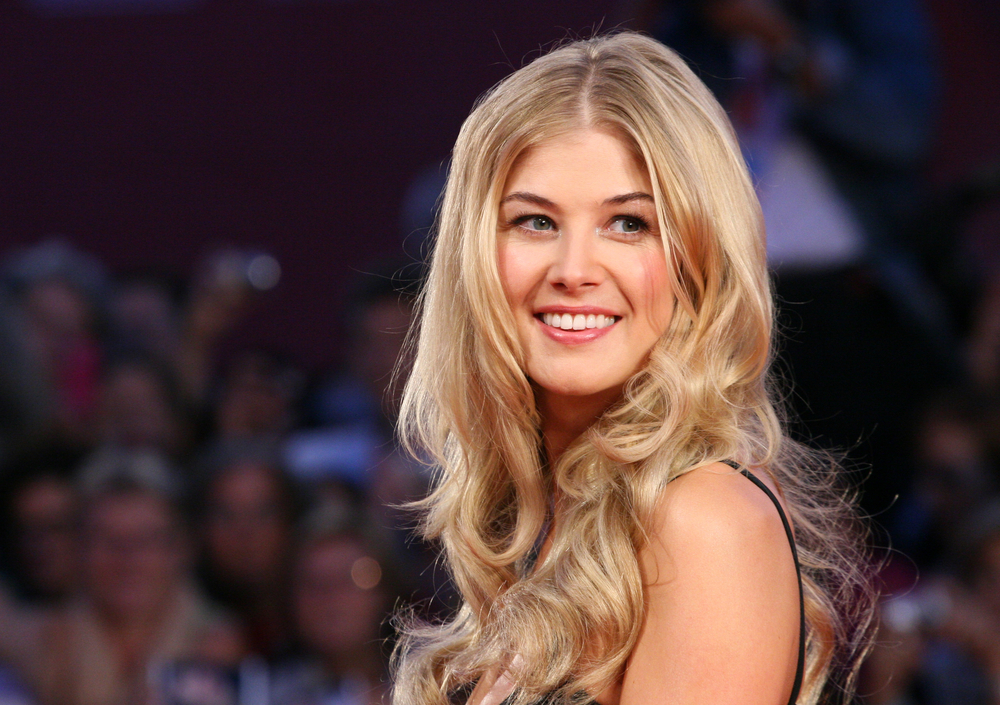 She sent shivers down everybody's spine with her phenomenal performance in the psychological thriller movie Gone Girl (2014). She was born in Hammersmith, London, and her parents were opera singers. She made her film debut with the movie titled A Rather English Movie in 1998. Before that, she worked in various stage productions. Today, she has various successful movies to her name including Gone Girl, Jack Reacher, Pride & Prejudice, and so on.
8. Lily Jane Collins
Lily Collins is one of the most famous British beauties and has made a big name for herself in the acting and modeling industry. She worked as a child actor in the BBC series Growing Pains. Lily got worldwide recognition with the portrayal of Collins Tuohy in the 2009 sports-drama movie The Blind Side. She is a versatile actress and has won many awards.
9. Emily Blunt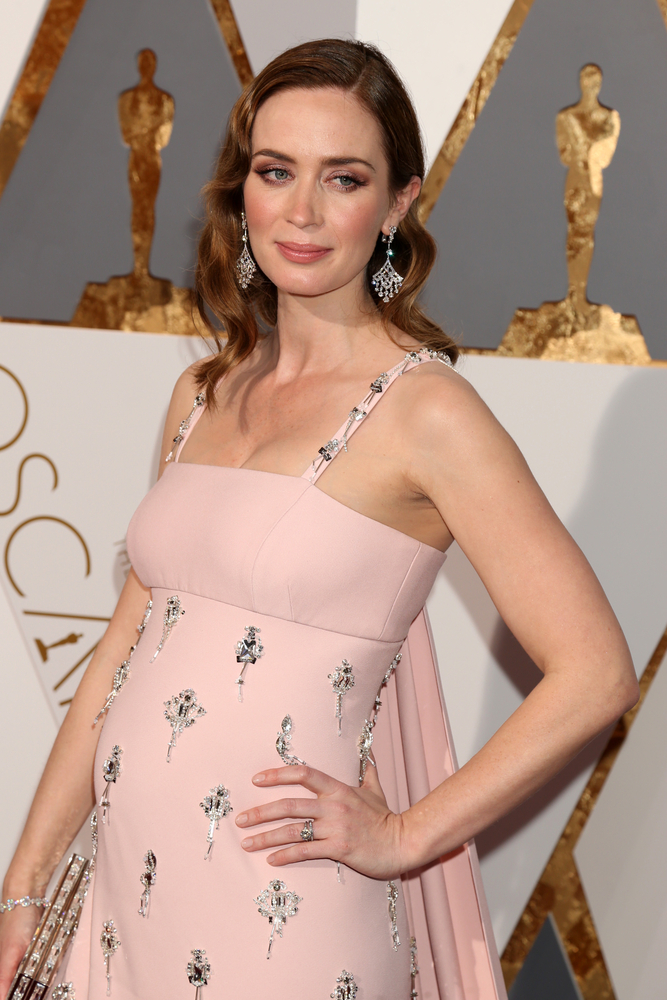 Emily Blunt is one of the most beautiful women in Britain and is one of the highest-paid actresses in the world. She was born in London, England, and struggled a lot from age seven to 14 due to stuttering. One of her school teachers helped her manage her speech problem. She was discovered by an agent at Hurtwood House, a co-educational boarding school. She is a phenomenal actor and always brings something new to the table with every movie she does. Her most famous movies include Edge of Tomorrow, The Girl on the Train, A Quiet Place, The Wolfman, and Looper. She is the recipient of a Golden Globe Award and a Screen Actors Guild Award. 
10. Antonia Thomas
She was born in London, England, and is one of the most beautiful British actresses. Her breakthrough performance was in the E4 comedy-drama series Misfits. Antonia received lots of love and worldwide fame with her portrayal of Dr. Claire Browne in the drama series The Good Doctor. She has also starred in music videos and is known as one of the most talented actresses. 
11. Lena Headey
Her superb acting in the popular series Game of Thrones as Cersei Lannister made everyone fall in love with her. She is one of the most successful British women celebrities and is best known for her roles in Game of Thrones, 300, The Jungle Book, Fighting with My Family, and so on. She is the recipient of various awards, including the Silver Iris Award, the EWwy Award, the Portal Award, the Empire Award, and the Women's Image Network Award. 
Conclusion
Beauty lies in the eyes of the beholder and all of our entries in this list of the most beautiful women in Britain have, time and again, proved that beauty, intelligence, and a good heart are required to thrive in the world. They are great at what they do and have inspired millions around the world with their work. From athletes to actors, these British women from diverse industries and backgrounds are not only breathtakingly beautiful but also immensely talented in their chosen fields. No wonder they are making waves all around the globe.
ALSO READ: Top 11 Most Beautiful Women in America Who Have Stolen Hearts Worldwide